A
supermarket fruit display rack
with an antibacterial coating is designed to help maintain the freshness of fruits by inhibiting the growth of bacteria on the surface of the rack. The antibacterial coating creates an environment that is less conducive to bacterial growth, reducing the risk of contamination and extending the shelf life of the displayed fruits. Here's how a fruit display rack with an antibacterial coating works to keep fruit fresh:
1. Bacterial Inhibition: The antibacterial coating contains substances that have been engineered to inhibit the growth and reproduction of bacteria on the surface of the rack. These substances can disrupt the cell membranes or metabolic processes of bacteria, preventing them from proliferating.
2. Reduced Microbial Contamination: Bacteria are present everywhere, including on surfaces in the supermarket environment. When customers handle fruits and come into contact with the display rack, they can transfer bacteria to the fruits. An antibacterial coating reduces the risk of bacteria being transferred from the rack to the fruits, minimizing potential contamination.
3. Prevention of Biofilm Formation: Bacteria can form biofilms on surfaces, creating a protective layer that allows them to thrive. An antibacterial coating can help prevent the formation of these biofilms, making it more difficult for bacteria to colonize the rack's surface.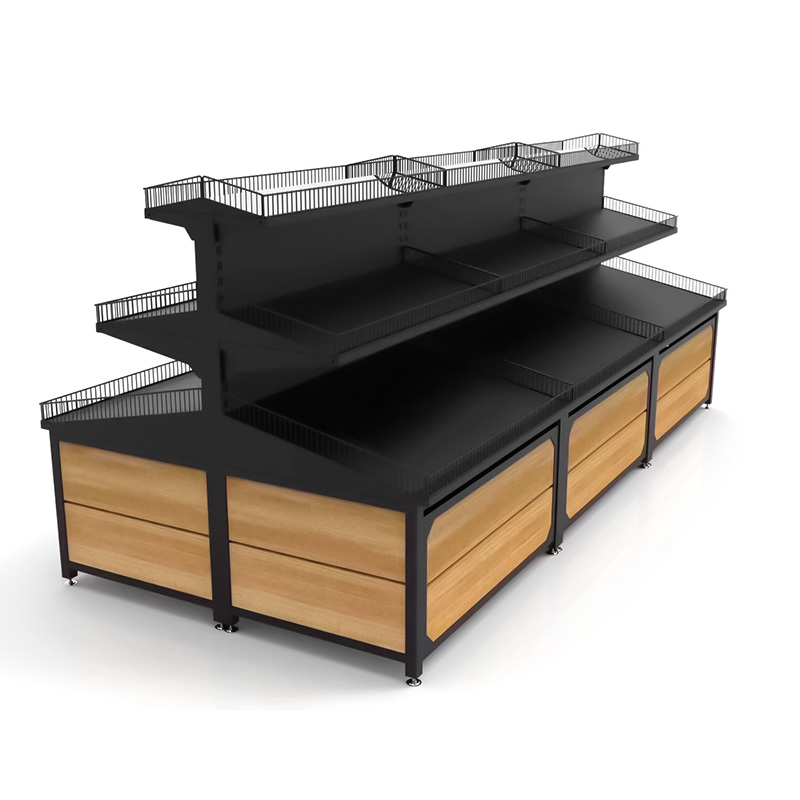 4. Hygiene Maintenance**: Regular cleaning and disinfection of the display rack are essential for maintaining its antibacterial effectiveness. The coating works in conjunction with proper cleaning practices to create a hygienic environment that minimizes the growth of harmful microorganisms.
5. Extended Shelf Life: By reducing bacterial contamination on the rack's surface, an antibacterial coating indirectly helps keep the fruits cleaner and less prone to spoilage. This can contribute to extending the shelf life of the displayed fruits.
6. Enhanced Food Safety: An antibacterial coating can enhance food safety by providing an additional layer of protection against potential pathogens. This is especially important in environments where fresh produce is handled and displayed.
It's important to note that while an antibacterial coating on a fruit display rack can help reduce bacterial contamination, it is not a substitute for proper food safety practices and hygiene. Regular cleaning and maintenance of the display rack, as well as proper handling and storage of the fruits, remain crucial for ensuring the overall freshness and safety of the produce.