Installing fruit and
vegetable display racks
in a store is not an easy task. However, if you follow the right steps, it can help you to increase your sales and make more money.
A good vegetable rack helps you to showcase your products in a neat and sorted manner. They are also a great way to attract maximum customers. You can customize them according to your needs.
Moreover, these racks are also easy to clean and maintain. This is because they do not require complicated tools to be fixed by experts. You can use a simple cloth to wipe them down every now and then.
The first step to installing a fruit and vegetable rack is choosing the right material. There are several types of materials available on the market, such as metal, wood and steel-wood combination.
For example, metal vegetable racks are made from high-quality rust resistant steel. They are strong enough to withstand harsh conditions, such as rain and snow. They are also easy to clean, as they are designed with a flat finish.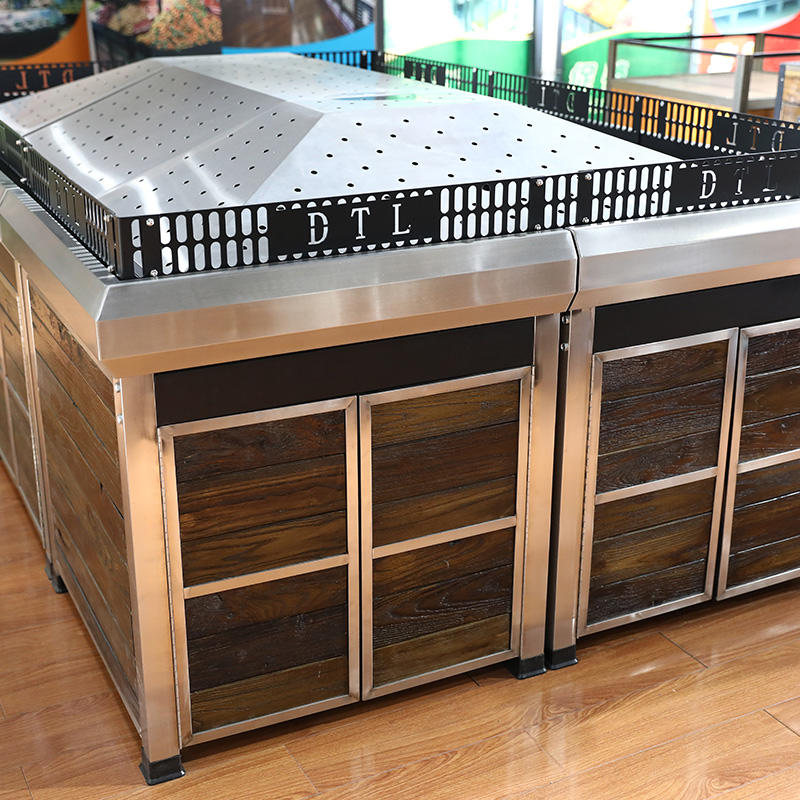 Next, it is important to choose the right size of the vegetable rack. This will depend on the internal storage space of your supermarket. It is a good idea to measure your retail space before you place an order. The rack you choose should not take up too much of the space, but it must be able to accommodate the shelves of your products.
You should also consider the height of the vegetable racks. If they are too high, it will affect the customer's line of sight and it will become difficult for them to see their purchases. Therefore, the shelf height should be controlled to ensure that it does not interfere with the view of your products.
Another way to maximize the impact of your produce is to create a waterfall effect. If you stack your produce, you will imply that you sell a lot of them, which can encourage customers to buy more. It is also a good way to protect the quality of the produce.
In addition, you should also keep in mind that you should not pile up the fruits and vegetables too deep, as it can cause bruising. You should also tilt the containers and trays forward, so that the customer can see the produce clearly.
The third thing you should do is to keep your racks clean. This is important, because it will help to promote a hygienic environment for your customers.
A fruit and vegetable rack can be easily cleaned with a cloth. You can also use a vacuum cleaner to get rid of dust and other debris.
Another way to improve the display of your vegetables is to add a few shelves to the front of your rack. This will allow your customers to easily find the items they are looking for. You can also include a chalkboard clip-on sign to highlight the type of vegetables you have for sale. This will help to increase your sales and gain customers' trust.